Since the time of our first collaboration, i had the greatest pleasure of meeting a new person from far around the world.
A kind person who has the same passion with us,  re-present the music that moves a massive amount of crowd into a special dancing experience.
​We are honoured to have him on the Dancing In fam, and this is the reason why we made a discussion with him, to get to know more about someone who is driving the electronic music scene, taking it one step further with his acts. Also don't forget that his EP "Tokio" is now on digital stores.
-Tell us about your background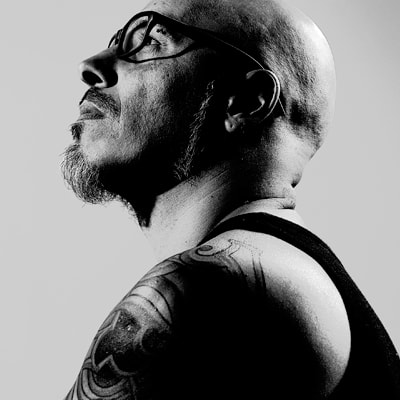 MS: My professional background was evovled in a nightclub of my city Lincoln in Argentina (mid-80's). For almost two decades I worked as a DJ in my country, in different radio shows and also as owner and manager of different nightclubs. After 2000, we created a radio called ADN ALternative with a friend of mine and we managed to host many electronic music events. In 2008, I left my country and traveled aimlessly as a DJ, learning everything I could about music production in my free time. In the last 10 years I had multiple events in countries such as France, Chile, Greece, Argentina, Czech Republic and others. In 2017 I returned to Argentina for personal reasons and eventually, I created a project called Harbor Living Room. 2018 is focused on music production, but also in hosting events in my country and beyond.
- How long did it took to understand the electronic music and which are the reasons  behind remaining faithful to that genre?
MS: I think I could say that electronic music drew my attention the day that the owner of a nightclub gave me the vinyl of Blue Monday's remix by New Order. That was in 1984. Listening to that record left a mark in me that lasts until today. The reason why I love electronic music is that feeling of happy solitude that allows me to close my eyes and dance or just listen. Of course there are also sub-genres of electronic music that I do not enjoy.
​- Have you been a clubber before DJing? Which was your favourite night? Share with us one of your greatest experiences.
MS: I used to go to different clubs and electronic music festivals for years. I think the best night I had was at a party in Buenos Aires many years ago during a set of Satoshi Tomiie. I really enjoy it. Another one of my favourite experiences was recently in France at a festival called Super Size. I was part of the line up, but earlier I had the chance to go to one of the dance floors, where I enjoyed a set of BRIM (Brahim Akherraz) (France). Seeing a good dj spinning vinyl is always enjoyable for me. Lastly, another moment I remember mostly was when I made a set a few meters from the pyramids in Cairo!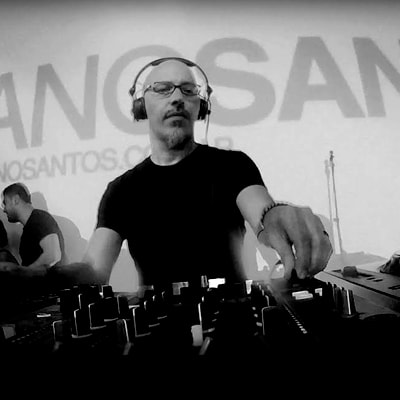 - The nightlife and the music industry itself being a hard job, how do you manage to be a husband, father and an active artist?
MS: I really don't know! I guess the secret is to be well-organised and not sleep enough! (Laughing) Predominantly I would have to say the support of the family is very important.
- Any future plans? Some notable upcoming remixes or EPs?
MS: The plan for this year is mainly to focus on production, since there is so much to learn, but also continue in doing events. This year was very good for me, in order to learn and re-organise in many aspects, both personally and professionally. Regarding the next productions, I could not value or detail any in a different way to the rest, I am lucky to work with many labels and I am trying to give my best to all of them. But there is a lot of work to be done.
- ​Your radio show count more than 600 episodes. That means a lot of new/unreleased tracks are reaching you, how do you pick all that music you play on your sets?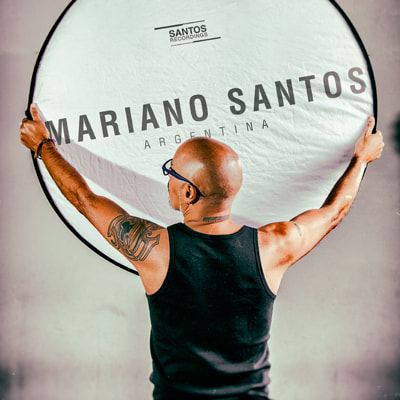 MS: My radio show is originally founded with two of my friends (Nicolas Chamorro and Adrian Hour). Together, we made Nightbeat Radio Show. Later, I continued doing it on my own and I just reset the episode numbers and returned to the number zero with the name Mariano Santos Global Radio Show. Today, the radio show is hosted in more than 60 media around the world. I always collect a lot of music weekly and then I select by only listening the tracks, without seeing who the producer is. I do not select by name or by label. I select for what I would like to dance to and enjoy, since my sets always progress from a good groove to the most powerful techno. Logically, in a radio show the margin in style is wider than during a party set.